The Turku Cathedral International Congregation
The congrecation is part of the Turku Cathedral Congregation. It provides church services in english for people of all ages who have moved to Finland from other parts of the world.
Some are here in Turku for a shorter period of time and others have moved to Finland permanently and some are Finns with an international background.
All are welcome! The members of the congregation represent a variety of churches and backrounds. Service usually follows practices of the Church of England.
Many of the people attending our services are members of the Lutheran Church; some are members of the Anglican church, with which we have special collaboration under the Porvoo Agreement; and others are members of the churches where they have come from, and represent a wide range of different churches in different countries. We invite all baptised christians to holy communion.
Services
There is service every Sunday at the Turku Cathedral (Tuomiokirkonkatu 1) at 4 pm. Usually we celebrate in English and follow practices of the Church of England. Once in a month we have a Mass of Trust, a mass with Taizé-songs. This service is in both finnish and english.
For other program please check the notice board at the Cathedral and/or our Facebook group The Turku Cathedral International Congregation TCIC.
Welcome!
We have summerbrake! Have a great summer!
Next mass 13 August 4pm Tarkk'ampuja Chapel
5.8. TCIC Fellowship Day at Villa Staffans, Kakskerta, 11.30am-18.30pm, Sinapintie 74. Come and spend a day with good food and company. Price 15€/10€ incl. lunch and program. Swimming and sauna, outdoor activities, biblestudy. Please sign in latest 2.8.! saara.markkula@evl.fi or 040 3417106.
12.8 Trip to BibleVillage Vivamo, Lohja, at 9.30am-18pm 45€ includes bustrip, lunch, tickets for the event, coffee students and children 35€, please sign in latest 4.8.! saara.markkula@evl.fi or 0403417106.
Read more
Eucharistic fellowship and close ecclesiastical contacts
In 2001 ecclesiastical law and the church constitution were brought into harmony with the ecumenical Lutheran-Anglican Porvoo Declaration signed in 1995.
Members of the signatory churches are considered on a par with members of the Lutheran Church of Finland so that they can, for instance, act as godparents and assist in distributing communion.
In order to fill pastorates on a reciprocal basis the chapter may grant exemption from the requirements for membership of the Finnish Lutheran Church to a priest or minister who belongs to one of the other signatory churches.
The Porvoo Declaration is a joint theological document produced by the Nordic and Baltic Lutheran churches and the Anglican churches of Great Britain and Ireland, whereby eucharistic fellowship and close ecclesiastical contacts were established between the signatory churches to the communiqué.
(The text is based on Evangelical Lutheran Church of Finland: News in English 29.6.2001)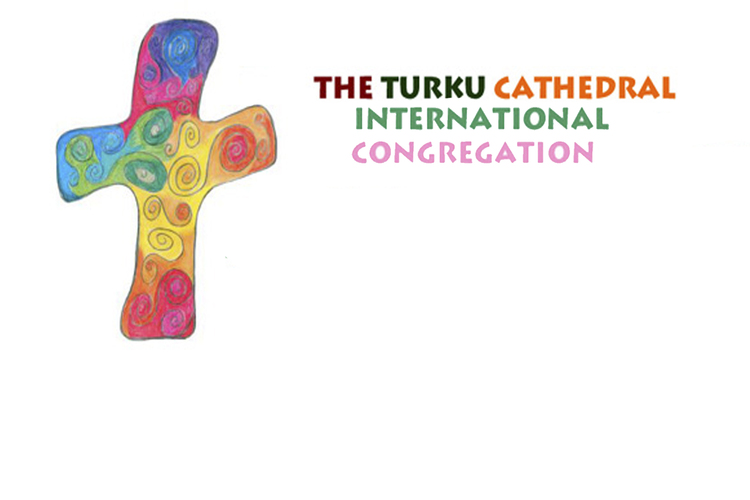 Our Priest
The priest of the congregation is the Rev Saara Markkula. You can contact her
Mobile +358 40 3417 106
Email saara.markkula(at)evl.fi
Mailing address: Turun ja Kaarinan seurakuntayhtymä, Eerikinkatu 3 A, BOX 922, 20101 Turku
The Turku Cathedral Congregation TCIC has its own group in Facebook.
Student Work
The pastors responsible for the work among exchange students and faculty are University Chaplain Mia Pusa and the pastor of the Turku Cathedral International Congregation, TCIC, priest Miika Ahola.
If you'd like a chance for a private discussion or counselling you can call or email Mia or Miika or grab Miika's sleeve before or after the service and arrange for a meeting.
University Chaplain
Mia Pusa
Mobile: +358 40 34 17 296
Email: mia.pusa(at)evl.fi
Mass every Sunday 4 pm Turku Cathedral
Biblestudy every second wednesday 6pm Domcafé, Turku Cathedral. Next time 19.4.
---